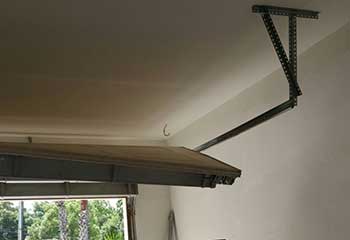 Garage Door Troubleshooting
Customer Issue: Mrs. Gonzales' garage door seemed to be having trouble moving up and down, as it moved more slowly than before and even jerkily at times.
Our Solution: Our technicians found that the problem with Mrs. Gonzales' garage door had arisen from one of the tracks being broken. This had likely occurred due to age. We removed the garage door from the system and tracks so that the damaged one could be looked at easily. Our professionals were able to repair the spot that had broken with welding.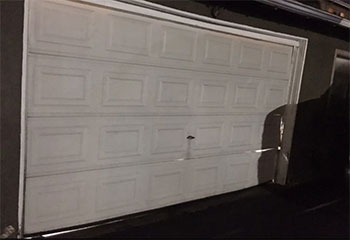 New Garage Door Installation
Customer Issue: Mr. McCoy wanted an automatic overhead door put in to better secure his garage.
Our Solution: As the customer's budget was limited, the team helped him choose a non-insulated Clopay Classic Collection one layer door and a Chamberlain Comfort ML700EV garage door opener with a remote handset from the same company. A good match, once the tracks and trolley were installed and the door and opener set up.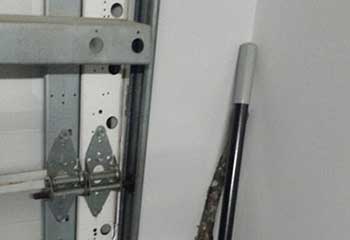 Panel Replacement
Customer Issue: The customer's teenage son backed the family car into their garage door, breaking two panels.
Our Solution: Since the hinges were also damaged, our team had to unscrew them and install replacements before they could get to the damaged panels. Fortunately, two more Clopay synthetic panels like the ones the rest of the door used were already in stock, so the job was completed within a day.
Sigrid Aspic
- Penney Farms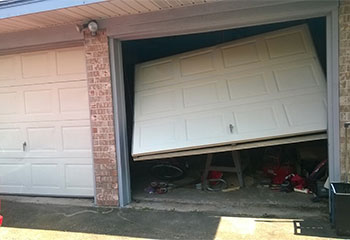 Door Got Off Track
Customer Issue: Dents in tracks.
Our Solution: A quick inspection lead us to discover that this customer's horizontal tracks were dented, which caused the rollers to slide out and nearly brought the whole door collapsing down on him. We quickly straightened everything out, got the door and the tracks back into alignment and made sure everything was working correctly once again.
Gale Maurice
- Middleburg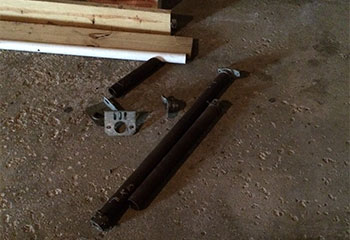 Spring Replacement
Customer Issue: Broken spring.
Our Solution: After quickly removing the old component's remains, we installed a new galvanized torsion spring in its place, seeing as the former had been all but consumed by rust. We then made sure the new spring was completely adjusted and that the door was working properly and safely.
Jack Bagbie
- Asbury Lake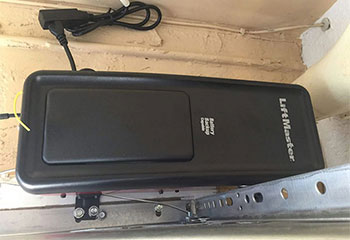 Opener Replacement
Customer Issue: Old opener broke down.
Our Solution: After asking the customer some questions to determine her preference and her specific needs, we recommended a new LiftMaster 8557W Elite Series ¾ HP AC Belt Drive opener for her moderately heavy steel garage door. She agreed, so we installed the new opener for her and made sure she understood how she can use its WiFi capabilities.
Kimberly Jackson
- Middleburg